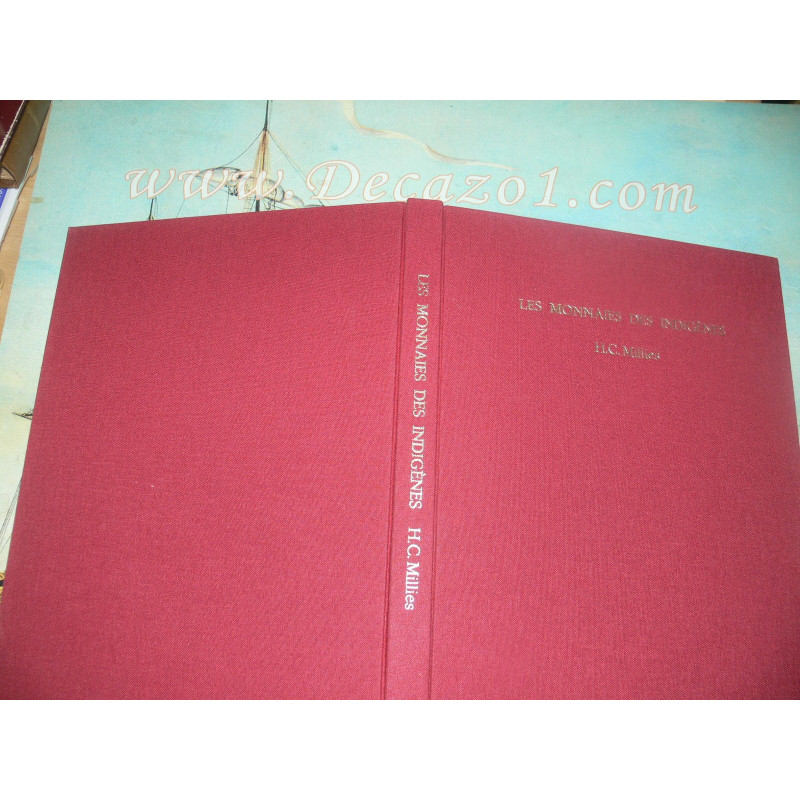  
Millies H.C.: Les Monnaies Des Indigènes. Dries Jannink Hardcover Deluxe Limited Edition reprint
Millies H.C.
Les monnaies des Indigenènes.
Dries Jannink Deluxe Limited Edition reprint of the 1871 Den Haag original,
linnen, VIII + 180 pagina's en 26 pagina's met afbeeldingen.
French language. Reference work on The coins struck in the Dutch East indies.
Eerste referentie werk over de in Oost Indië geslagen munten.
Clain-Steffanelli 8818

For Index, and more details see photos.
Security policy (edit with Customer reassurance module)

Delivery policy (edit with Customer reassurance module)

Return policy (edit with Customer reassurance module)
Dries Jannink Hardcover Deluxe Limited Edition reprints are Digitalized from original books of Members of the Royal Dutch Numismatic Society (no second or later generation copies with bad plates.) Printed on high quality 90 grams Seagull paper, sewed binding for longer life, Linen covers (sometimes finished with special marbled paper for the authentic look). Made in small series of only 25 copies to promote his Bookbinder handcraft.
Weight: 0,950 kg. (packaging included)
Combined shipping
After registration (Important) the system automatically calculates the thickness and weight of every letter and gives you the rate for your Country. (If the combined order becomes to thick or heavy for a registered letter by PostNL, you automaticly see the rate for a parcel in your shoppingcart.)
Shipping is based on a 2 kg registered letter/parcel by PostNL, up to 2 kg no extra shipping costs if the books fit in the same letter/parcel.
Europe only: If its cheaper, we ship with DPD parcels (A 10 kg parcel often costs a few Euros more as a 2 kg parcel by PostNL, the standard shipping company)  you will get a refund if you paid to much postage!
Shipping Refunds will be given by Bank or PayPal (The system cann't do this automatcally). Look for details under Shipping & Delivery in the Top Bar.
Combined shipping rules:
You have to combine all your purchases in one order, otherwise the system will see the purchases as seperate orders and start again with the basic rate for a 2 kg registered letter/parcel.
If you accidentally place more orders, we will recalculate the postage and give you a refund. We always ship for the lowest possible costs!
We ship Worldwide, if you cann't register or place your order, please contact us by e-mail:  decazo1@hotmail.com